Translations
As a global provider, The Myers-Briggs Company offers solutions to help you improve organisational performance and address the many challenges you face from cross-cultural communication and conflict management to leadership development and virtual training.
Numerous assessment reports, including the MBTI ® Form M Step I ™ Interpretive Report for Organizations, MBTI ® Form Q Step II ™ Interpretive Report and the Introduction to Type ® booklet can be purchased in a variety of languages, such as Chinese - Simplified and Traditional, French, Spanish and Japanese.
Please see the table below for the languages that are available for selected products in the instrument families.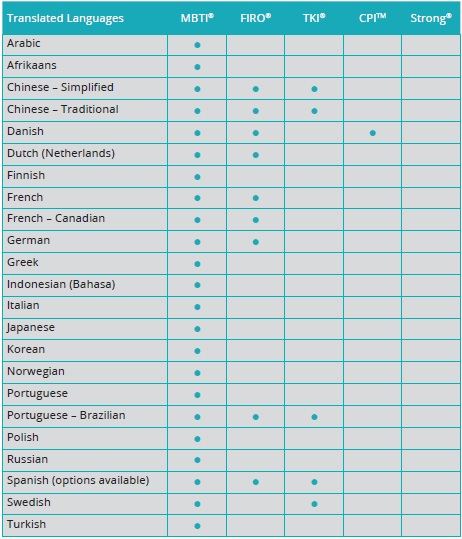 Please contact us today for more information.